Do I have to pack by myself or the mover can help for my local move?
As a professional mover, we PHX Logistics know the importance of proper packing during local moving. While every coin has its two sides, to put ourselves into our client's boot, we would like to give the following suggestions on whether pack by yourself or by packers,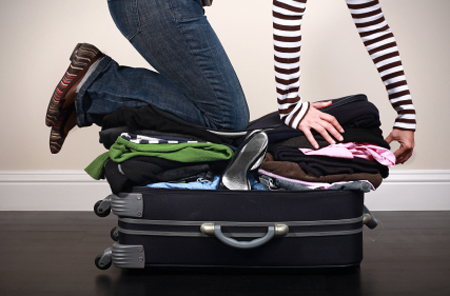 Suggestions to a housewife
If you are a housewife and have plenty of time to prepare for the move and would like to save some cost, you can ask the mover to make a pre-move delivery of empty cartons, tapes and simple stuffing material. Then you can start to sort small things out from drawers, cabinet and closet several days before the moving. Some private items e.g. underwear, baby clothing, important document, jewelries can also be considered to be given special care. You'd better simply note the contents outside the cartons or give number to cartons and note a list of category for your own reference.
By which means, you can cut down the cost by negotiating with the mover for any discount – certainly it must be previous to a final quotation and scheme provided to you. On the other hand, you can feel more relax when the mover comes to pack other sophisticated articles, fragile items for instance, and big pieces of furniture.
Suggestions to an office worker
It could be harsh for an office worker to prepare well before the move. Thus better to have the packers to pack everything. While in order to save time and make the more comfortable, you'd better have somebody, your family member or maidservant for instance, to help on giving instructions to the packers. Professional packer from PHX Logistics knows well on proper packing and the supervisor can give labels on the surface of not-taking items. Thus you can also experience a very smooth moving even if you don't have others to help. After the instruction is given to the team leader or supervisor, you can set your hand on sorting the small things out room by room. Some unwanted items can be set together quickly with no hesitate. When the packages are moved into the new residence, our supervisor can guide the crew to distribute them to the appointed rooms and start to unpack very efficiently.
Hope the above hints can help you on making the decision for choosing the right mover and to carry out a hassle-free moving project.
Privacy Announcement: The above article is written by Peter Lee, GM of PHX Logistics. Anybody without permission should not copy, download and make use of other ads material in any means. PHX Logistics keep the rights to fight for any plagiarism and pirate activity.
Mar. 14, 2016