How to plan office relocation
Office relocation is definitely a tough job for all companies, factories, schools, hospitals, banks and all other sorts of industries. Moving a corporation is always costly and time consuming, therefore poor budget and preparation may result in massive disaster for companies.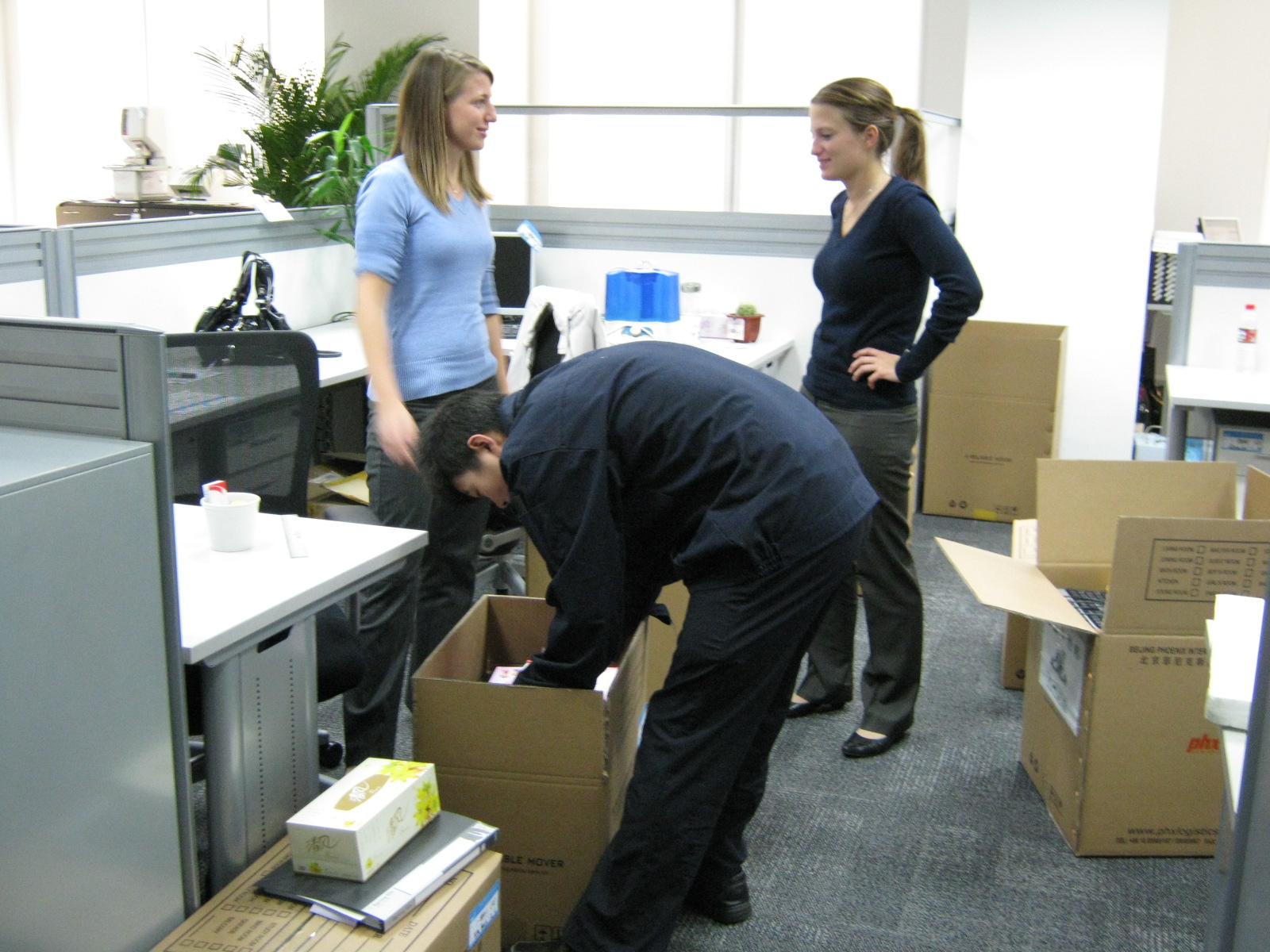 As we know, actual money expenditure on a moving event cannot reflect overall cost for a company. Some other facts should be taken into consideration. Office manager must plan an overall budget for the move so as to know if the company is able to afford it. The budget should cover moving costs like:


Cost for cleaning up, network rebuilding, posting for the removals, and cost for changing the address etc. cannot be avoid if the company move to another place. These costs must be taken into consideration when you are planning office relocation.
Cost of idle time during the move.
Even if you find a professional mover who can carry out quality moving service, there could be broken down of working hours or drop of department assistance. Neglect on production continuance, especially functioning of the important department may cause enormous losses. Thus you should think about how the business is going to operate during the move and ensure you can afford a few days of non-operation while the office gets set up in the new location.
Unpredictable cost that negative influence to staff may lead to
A poor moving experience can bring negative influence to staff. Apart from inconvenience it may bring to individuals, bad impression on organization and execution may create unpleasant office atmosphere thereby result in massive recession on staff's creativity and productivity.
Cost of hiring professional movers
A good mover can do most of the job for you. Thus to find a professional mover is critical for office relocation.
PHX Logistics
- a reliable mover based in Beijing - can serve you with tailor-made office moving service. By making thorough investigation and exploration, we can obtain the basic information e.g. quantity, weight, volume, distance, moving path/ route, and get to know your specific requirements. Focusing on this information, we can outline the execution proposal under most practical solution, so as to low down the cost caused by breaking down of working hours and by negative influence to the staff.
Preparation must be set for a certain long period of time ahead of the move.
When the new office is signed, the moving coordinator can inform the mover about the moving timeline, and assign the moving preparation to departments. Significant departments e.g. It, sales, customer services must be given priorities concerning the importance of consecutive functioning. In the meantime, moving notice should be send to individual employees to allow them enough preparation on their own work and even daily life. As we know, any big change from the company may create challenge or difficulties to your staff.
As the date of office moving approaching, the coordinator need to contact the mover for further discussion on detailed issues. The mover can have their supervisor or project managing person to interact with your HR or in-charge person from departments. You can raise questions, and requirement from you, leasing company, and property management company must be delivered to the mover beforehand. Meanwhile the mover may also request you to provide necessary assistance e.g. issuing moving out release from the property management, obtaining the using permission of elevators. More importantly, professional mover can illustrate the moving stage accurately thereof to avoid any misunderstanding and time loss.
Privacy Announcement: The above article is written by Peter Lee, GM of PHX Logistics. Anybody without permission should not copy, download and make use of other ads material in any means. PHX Logistics keep the rights to fight for any plagiarism and pirate activity.
Mar. 21, 2016