How to find a good moving company
Moving can be stressful, time consuming, and expensive if you don't do it properly. To make it an easier way, it's critical to hire a good moving company. Because hiring a good moving company can make the whole moving process a lot easier and eases a lot of the stress. A good company will have all the necessary resource and can carry out a hassle-free removal project in thoughtful thinking and reasonable operation standard.

How to make right judgment on a professional and reliable moving company? Here we would like to give the following hints.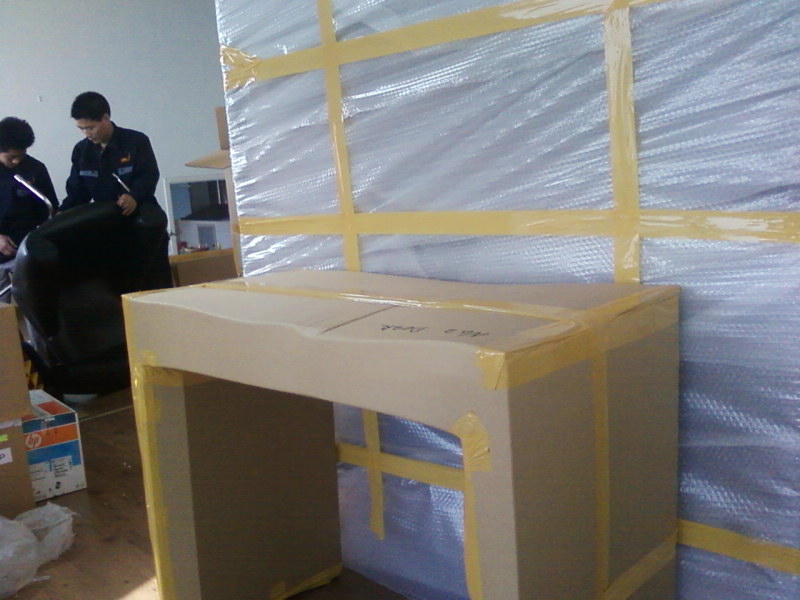 The first principle you should adhere to is proficiency.
There are a number of moving companies scatter around the city. While big foreign funded firms may not necessarily be your first choice. Foreign giant may be competent in labor and funds, which is gifted from overseas investment. Their theory, operation mechanism and service concept is also brought from overseas. While stylized service may not work well in China, for it's so hard to change to meet with your specific requirement. You may waste plenty of time in reading a stack of brochure to find what you are supposed to do with it, you may not find a person who are fully aware of your concern and can provide first time aid in case of any emergency, because their criteria is fixed and not likely to change for individual clients. Thus the service process can be halted by any unexpected matters, and need time to resume working. People are always waiting for instructions and reluctant to finish the job efficiently.
The second principle on choosing mover is reliability
Apart from sourcing on the internet, you may also consult your friends or local real estate agents for preferable moving companies. Try to stick to companies that have been in business for at least ten years, as these are likely to know well in the importance of quality service.
Once you have collected enough information on targeted moving companies, choose at least 3 companies to contact for a pre-move estimation on your moving project. Don't be afraid of wasting time, it is the best way to test what level of service the company can provide, and to test whether the company is trustworthy by talking to the customer consultant who visit your home. Avoid using the company that fails to present a good impression to you. Bad behavior or performance of the representatives definitely reflects their capability on fulfilling a smooth moving task.
On the stage of meeting the representatives from targeted moving companies, make sure that you are asking the right questions. You need to know whether the company will doing the actual moving themselves or will they be sub-contracting out the job. Especially for local moving tasks, some foreign funded companies are quite apt to contract with other local companies to care of the move at lower cost, so as to grab businesses and maintain big profit in exchange. Because local moving involves more labor cost, vehicle occupation, but lower profit comparing with international moves.). If they plan on sub-contracting your move, then move on and find someone who does it themselves.
Insurance should be considered no matter how careful you are in choosing moving company, accidents or unexpected damage can happen any time during packing, handling, and moving. Therefore to negotiate with your targeted movers regards on the insurance issue is necessary in case of the possible lost or damage is enormous or irreversible. Any responsible mover must have their contracted insurance company. And the consultant from the moving company must have the knowledge on moving insurance or at least the company should clarify the compensation terms and policy in contract.
Privacy Announcement: The above article is written by Peter Lee, GM of
PHX Logistics
. Anybody without permission should not copy, download and make use of other ads material in any means. PHX Logistics keep the rights to fight for any plagiarism and pirate activity.
Mar. 28, 2016