Immigrants are moving to these US cities
The US Census Bureau publishes annual estimates of population changes in the 381 government-defined metropolitan statistical areas in the country. Along with overall population change, the bureau also releases the major subcomponents of population change.
We previously looked at which cities Americans are moving to and from, and now we're taking a look at where people are coming to from abroad.
The map shows net international migration between July 2014 and July 2015 — the number of immigrants moving to a metro area minus the number of residents of that area moving to another country — for each metro area in the US, as a percent of the July 2014 population: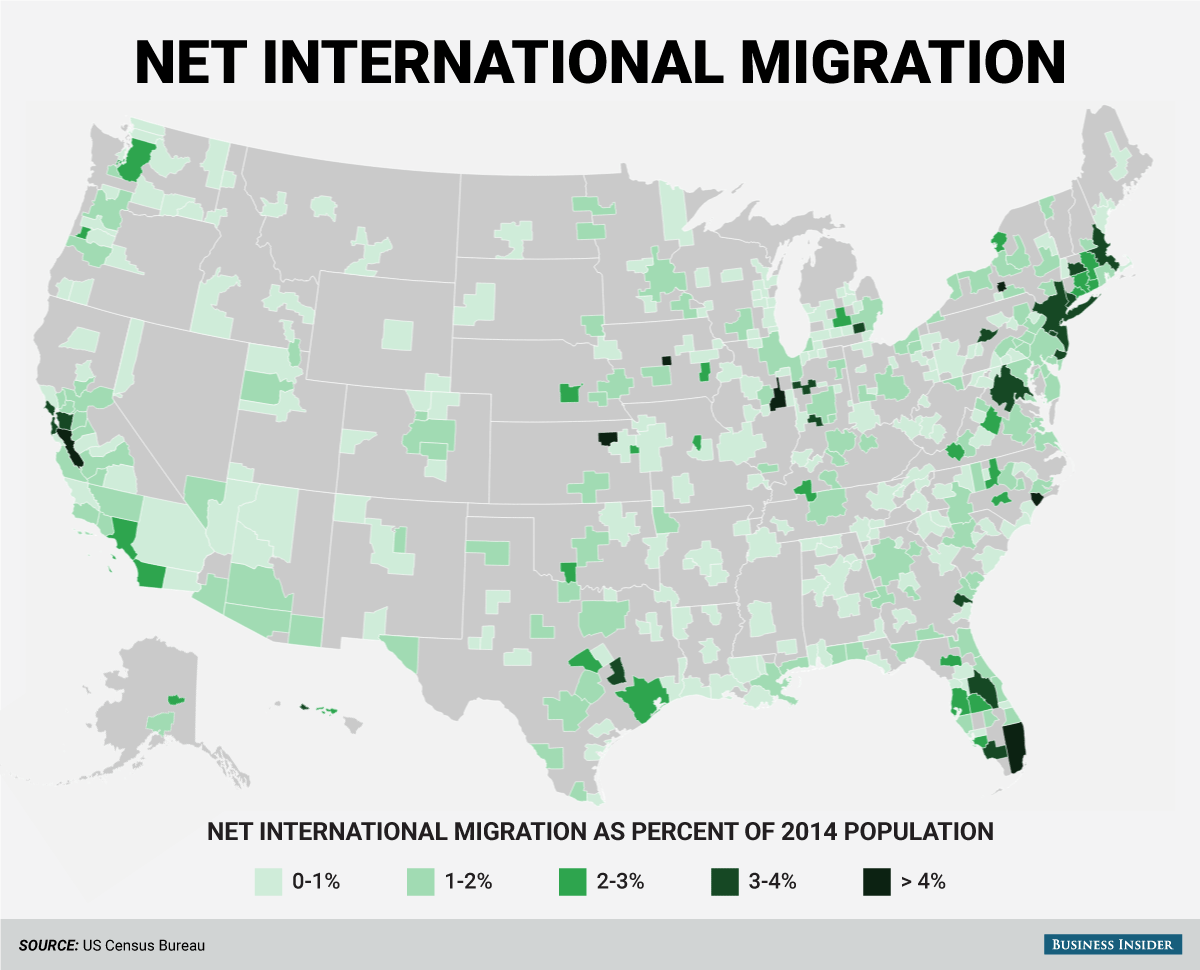 Business Insider/Andy Kiersz, data from US Census Bureau
The top 10 metro-area destinations for immigrants are a mix of big cosmopolitan cities like New York and Miami, tech hubs like San Jose and Palo Alto, and college towns like Lafayette, Indiana, and Manhattan, Kansas:
Business Insider/Andy Kiersz, data from US Census Bureau
Three of the 10 metros with the lowest net international migration are in Oregon: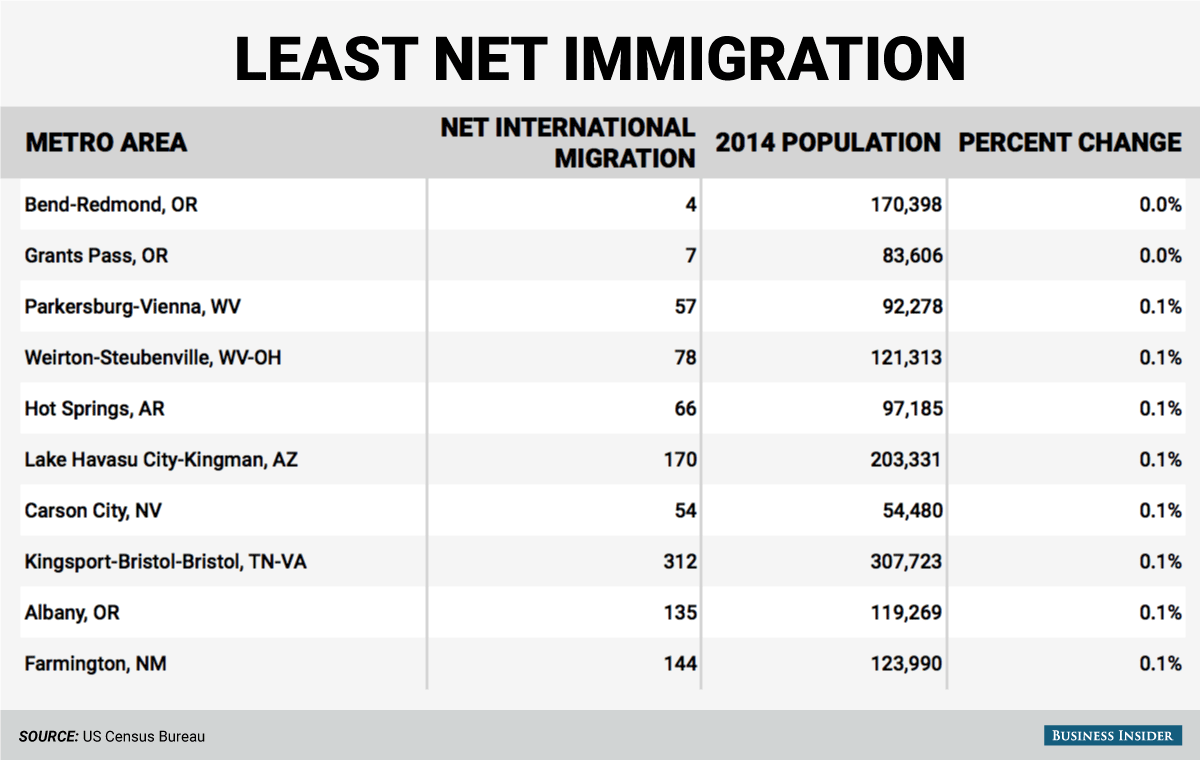 Business Insider/Andy Kiersz, data from US Census Bureau