Delivery of passengers' luggage and air cargo can be delayed by strike this weekend in UK.
Reported by AIRCARGONEWS 19/12/2016

Cargo handlers working for Swissport in the UK are the latest group to announce plans to go on strike in protest over pay.

Unite, the UK's largest union, said that more than 1,500 check-in staff, baggage handlers and cargo crew would take part in a 48-hour strike beginning at 00:01 on Friday morning.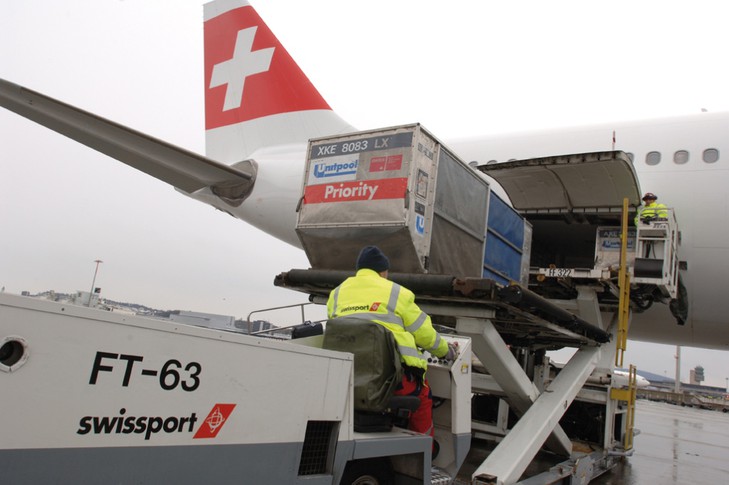 The union said that members voted by 62.5% to reject a 4.6% three-year pay deal for the 2015-2017 period, arguing it failed to keep pace with inflation.
Unite added: "The staff are also angry that detrimental changes to terms and conditions have been linked to the pay deal.
"The changes include freezing overtime payments for the foreseeable future and restructuring pay."
The union called on Swissport management to take part in negotiations the UK's conciliation service, Acas.
In response, Swissport said the latest pay offer was in line with what union representatives had previously indicated they were prepared to accept.
It said as well as the pay increase, it had put forward additional holiday pay, increases to overtime rates and other pay supplements for the majority of workers covered by the agreements.
The ground handler added that only 1,200 staff of the 6,000 employed in the areas affected by the strike had taken part in the vote.
"We operate in a very low margin and highly competitive sector and our overall pay and conditions already compare favourably with our competitors," Swissport said.
"We therefore believe the offer already made is very reasonable and would have been welcomed by the majority of our staff. We remain committed to resolving this matter as soon as possible while protecting the interests of our customers, airline passengers and ultimately our staff."
The planned Unite strike is the latest in a series of disputes that could effect the airfreight industry over the last few months.
Last week, British Airways cabin crew announced a strike on Christmas Day and Boxing Day (December 26) over a pay dispute. Talks aimed at resolving the dispute are due to go-ahead today.
Meanwhile, in November Lufthansa pilots took part in a series of strikes that are estimated to have cost the company €10m-15m per day.
Last week the German carrier and the pilots' union Vereinigung Cockpit (VC) agreed to approach a mediator for a collective wage agreement.
Pilots at US lessor ABX also held a strike - over pay and conditions - that lasted for around a day before a judge ordered them back to work.


Comments: In terms of the participates of the ongoing strike, some over 1,500 check-in staff, baggage handlers and cargo crew, may cease the operation of luggage and cargo handling, process of Customs formality and delivery can also be delayed. Thus PHX Logistics remind you to take enough attention on planning your trip to UK recently. We will also keep on looking into the situation and resume launching air shipment to the above destination once the strike is confirmed ends.